Open Flow Cartridge for Easy Cleaning
Water can pass through the space between the blades → Enhances cleaning performance.
Wide Guard Bar for close Shaving
Stretches skin and arranges hair for the optimal state for close shaving.
Long Non-slip Rubber Handle
Delivers comfortable grip.
Pivoting Head
Large cartridge's rotation angle enables smooth and easy handling.
Our blades are different
Unlike welded blades, our blades are bent, allowing accurate shaving with precision blades.
What's more, this construction allows for an open-flow blade cartridge, making the razor easier* to rinse.*vs. Welded blades with the same span.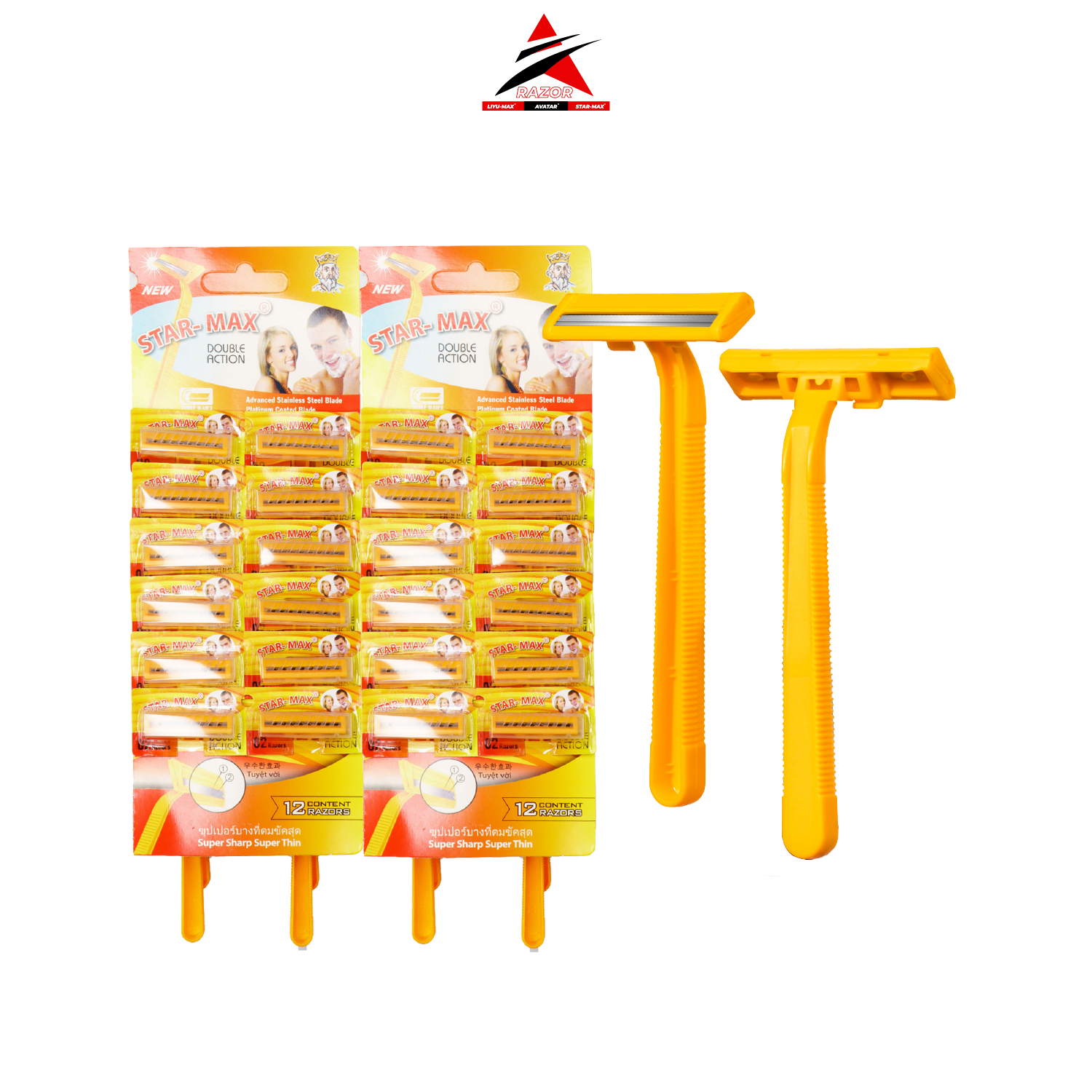 Instructions:shaving steps
+ Step 1: Wash your face clean.
+ Step 2: Apply shaving foam or shaving cream to the beard
+ Step 3: Do not use too much force when shaving, otherwise it will easily scratch and irritate the skin. The razor should be run lightly across the face.
+ Step 4: After shaving, wash the knife with water, let dry then store。
Storage: Store in a dry place.Close the lid after use and keep out of the reach of children.
Produced and distributed by:
VIET NAM  LI YU RAZORCOMPANY LIMITED       TAX CODE:0312458772
Add: Hamlet 2, Phuoc Van commune, Can Duoc district, Long An provine, Vietnam.
WHATSAPP (+84) 901 497 867                              TEL: (+84) 901 497 867